Your Partner In World-Class Electronic Manufacturing
Proudly American-based, we work with companies stateside and across the globe, manufacturing their precise products with our state-of-the-art equipment. Specializing in circuit board assembly and box-builds out of our modern facility in Reno, Nevada, we work with industries across the gamut, armed with the appropriate certifications and staff training. Our streamlined process is simple, and we're always in communication with you every step of the way. From initial requests to parts procurement to manufacturing and then final shipping, our tech tEEm is available and happy to help execute all of your company's manufacturing needs.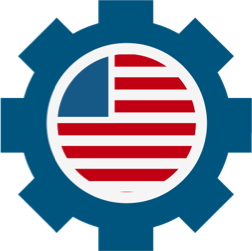 Proudly Made In the USA
Curating the best parts from around the globe and assembling right here in Reno, Nevada, every circuit board assembled at EE Technologies is 100% USA-made. What this means for us: no outsourced manufacturing, increased supplier communication, and pride in bringing global electronic manufacturing to the United States. What this means for our clients: more access to production and information, streamlined communication, and the best outcome for every project, every time.
EE Technologies
Manufacturing In the USA, Serving Clients Globally
Industries We Serve
Medical
Industrial Controls
Education
Communications Equipment
Aerospace
Gaming & Amusement
We're constantly gaining credentials, obtaining new certifications, and expanding our scope of work. If your industry isn't listed or your project requires specific certifications, get in contact with our Sales Department. Our experts will be happy to help you with an inquiry and see if we make a great match.